Join Our Team In The Saint Louis, MO Area! Our TA Choice Over The Road Solo Division Offers Great Pay, Consistent Miles, Transition Bonuses And Performance Bonuses!
Overview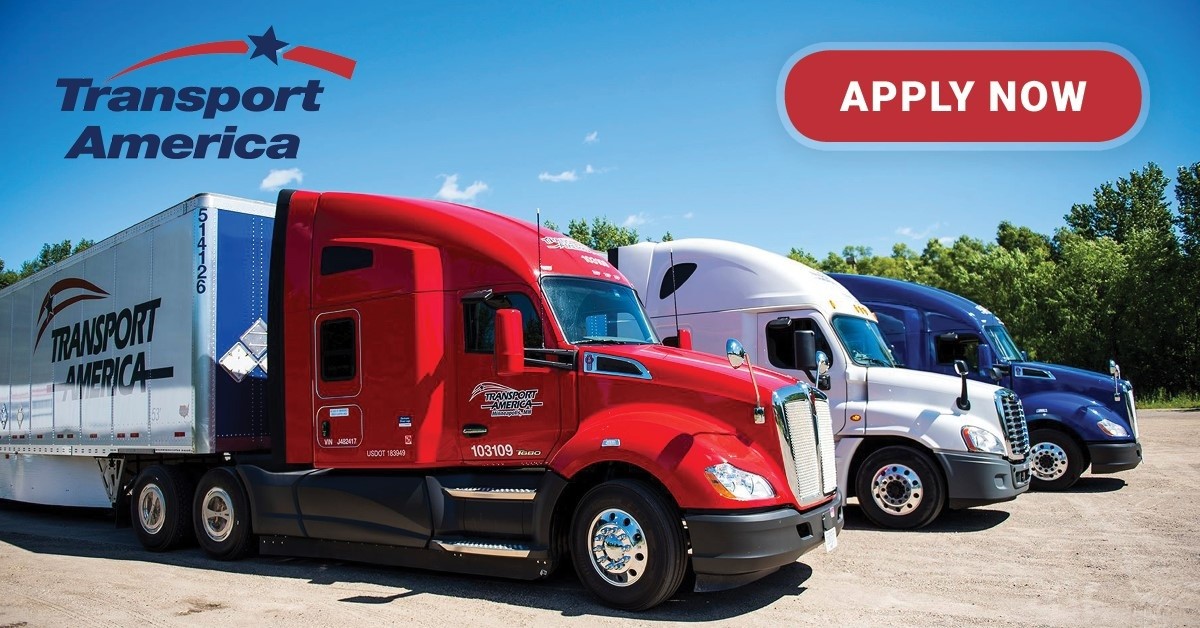 This truck driving job posted by the American Driver Network
Transport America
Transport America
844-328-9637
PUTTING DRIVERS FIRST BY STANDING BEHIND THEM.
It starts with a philosophy of driver respect and engagement, and the belief that the dedicated, hard-working men and women behind the wheel deserve more. More opportunity. More Autonomy. More appreciation. And, perhaps most importantly, more time at home. This trucking company was built from the pavement up around this driver-first mission. With new equipment, better pay, flexible routes and the best support in the industry, we're empowering drivers to make smart choices in the name of safety, not profit.
PAY & BENEFITS
WORKING FOR US BENEFITS YOUR ENTIRE FAMILY.
COMPETITIVE PAY
NO CAP
Pay raises evaluated annually
SOMETHING EXTRA
Various sign-on and performance bonuses
$URE PAY
Audit and approve weekly pay
COMPREHENSIVE BENEFITS
Health, life, dental, vision, 401k with company match
FAMILY & HOME-TIME:
A DRIVING CAREER THAT WILL TAKE YOU PLACES. LIKE HOME.
WE PRIORITIZE HOME-TIME
When it's time to get home; we'll get you home
WE UNDERSTAND
Professional driving isn't a job, it's a lifestyle for you and your family
REQUESTS
Home time requests are handled respectfully and with urgency
ROUTES WITH VARYING HOME-TIMES
To meets your personal needs
PASSENGER POLICY
Bring you spouse, friend or dog on the road
SAFETY & TECHNOLOGY:
OUR COMMITMENT TO SAFETY
IS NO ACCIDENT.
SAFETY IS OUR CORNERSTONE VALUE
Nothing we do is worth endangering ourselves or the motoring public
DRIVERS MAKE THE CALL ON SAFETY
Our pull-over policy allows you to decide when it's safe to drive and when it is not
NEWER EQUIPMENT
Enhanced with safety features
STAY CONNECTED
With our mobile app and in-cab weather alerts
24/7 DRIVER SUPPORT
A team to assist your safe and successful driving experience
Transport America's Hiring Area
AL

GA

IA

IL

IN

KS

KY

MD

MI

MO

MS

NC

NJ

OH

OK

PA

SC

TN

TX

VA

WI
Benefits
Health Insurance
Vision Insurance
Dental Insurance
Life Insurance
Cargo / Collision / Liability Insurance
Retirement Plan
Paid Vacation
Paid Weekly
Layover Pay
Per Diem
Paid Fuel Surcharge
Direct Deposit
Paid Orientation
---